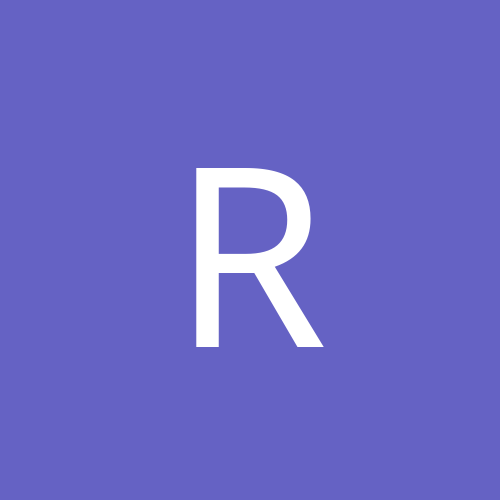 Content Count

86

Joined

Last visited

Days Won

7
Community Reputation
25
Excellent
Recent Profile Visitors
The recent visitors block is disabled and is not being shown to other users.
I was looking for it just a little bit ago and was disappointed I couldn't find it on the app and didn't want to buy it. Looks like I know what I'll be reading now!

Has anyone else read To Your Eternity? Just bought and read the first volume. Was really impressed. A unique story that is deftly told. Reminded me a lot of Fire Punch. By the author of A Silent Voice.

My memory of the final arc is it's very average but I think the long hiatus is helping them here where people are just happy to reminisce.

I just started watching the show a little bit ago. I think the Disney + content has been hit and miss but this is definitely a hit. I'm really impressed with how funny the show is. If I had to give it a genre it would be comedy first and then all the super hero/action stuff second. Really loving how it's leaned into that. I thought all the episodes were out though so not happy I have to wait for the rest 😅

I've never been a fan of the anime but I think the manga is great. Most recently I read through Claymore. I started this series a long long time ago back when it was in serialization but got bored waiting for chapters. Reading through it I really liked the first half but think the second half really dipped in quality.l of the writing. I'm also not a huge fan of how it went sci-fi part of the way through.

New Direct out. New SE game titled "Various Daylife" coming out. Feel like they're just messing with us at this point.

There are so many series I need to get up to speed on. I'm loving the Jump app though, very affordable and the interface is nice. Just got caught up on Black Clover. It's a solid battle series but doesn't really do anything groundbreaking. Really solid art.

Wow, that sucks. He was still young and such a freak accident.

Are you playing the pixel remaster or another way?

Didn't even realize season 3 was out.

Hey! I beat the same game. I have very similar thoughts that I just want to play Star Ocean 2 now 😅

Hi! A bit of a late update on my One Piece journey. I've stalled out 😅 I've made it where the crew goes to Big Momma's cake land. I'm still really enjoying it but I just got a bit burnt and needed a change of pace.

I think he'll be back on the show too. Just my vibe. I thought the makeup was a little better then what I remember in the trailer but still not great. Same with the fifth brother. Just oddly inconsistent in production quality in a lot of ways for their Star War shows for a little while now. One shot will look film quality and the next will be like Sci-Fi channel quality. Very odd. For a makeup example what they did with Black Krrsantan in Book of Boba Fett was legendary.

Yeah I'm digging the first two episodes. Off to a good start. I think Ewan McGregor is killing it so far. Don't love the casting for Leia. Thought they learned from Jake Lloyd to cast older than younger but overall there are way more positives to outweigh any negatives.

Yeah the way she looks as she-hulk is not good. Very odd, because it looks beautifully shot. I think Disney+ is very hit and miss so I'm hoping this is a hit.